Dying and death is something we all face sooner or later, either by a death in our vicinity or our own mortality. Yet death is something we rarely talk about and many people today are ill-prepared for the encounter with dying, death and loss.
DöBra is a national research program in which we want to raise issues about dying, death and bereavement to enable preparation for meeting the end of life. The overall purpose is to reduce avoidable suffering related to dying, death and bereavement, and to try innovative ways of integrating stringent research into sustainable change processes. Läs mer

I samband med datainsamling vid Sametingets plenum i Haparanda i november blev Lena Kroik ...
Läs mer

Vid konferensen Advances in Health Care Sciences i Stockholm blev två DöBra-postrar nomine...
Läs mer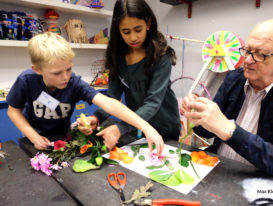 The research program is comprised of a number of projects with th...
Läs mer