Using arts to support conversations between children and older adults about dying, death, and loss.
This toolbox is intended for those of you who are interested in stimulating conversations about dying, death, and loss with the help of arts and creative expression. You may be a teacher, an artist, an activity leader, a healthcare worker, or someone who is curious about discussing these important topics.
The Toolbox is a PDF-file that exists of two parts. Part 1 – Practical tips is intended to give you suggestions about how you can go about developing and facilitating intergenerational meetings about dying, death, and loss. Part 2 – Examples of exercises contains five exercises that you can use to stimulate intergenerational conversations about dying, death, and loss. One example is the exercise "How do we show grief?" in which participants create symbols for grief using fabric. Another example is the exercise "Where do we go after we die?" in which participants explore this question through playing with travel as a metaphor for death.

Studio DöBra Toolbox was developed based on the research project Studio DöBra in collaboration with research program DöBra at Karolinska Institutet, the municipality of Halmstad, Design Lab S, and activity centers for older adults and relatives in Skärholmen. Read more about the research project here.
The toolbox is available for everyone without cost. The research group would like to follow the dissemination of the toolbox and how it is used. Therefore we kindly ask you to first answer the questions below. You will then be forwarded to a site where you can download the toolbox. If you have given your consent it is possible that we will contact you to ask your opinion about the toolbox, how you have used it, if it was helpful, and how it can be improved.
Questions with * are obligatory: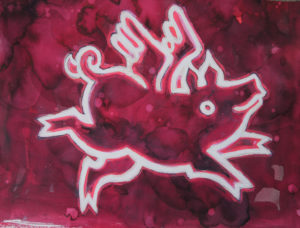 Illustrations by Hanna Hallén